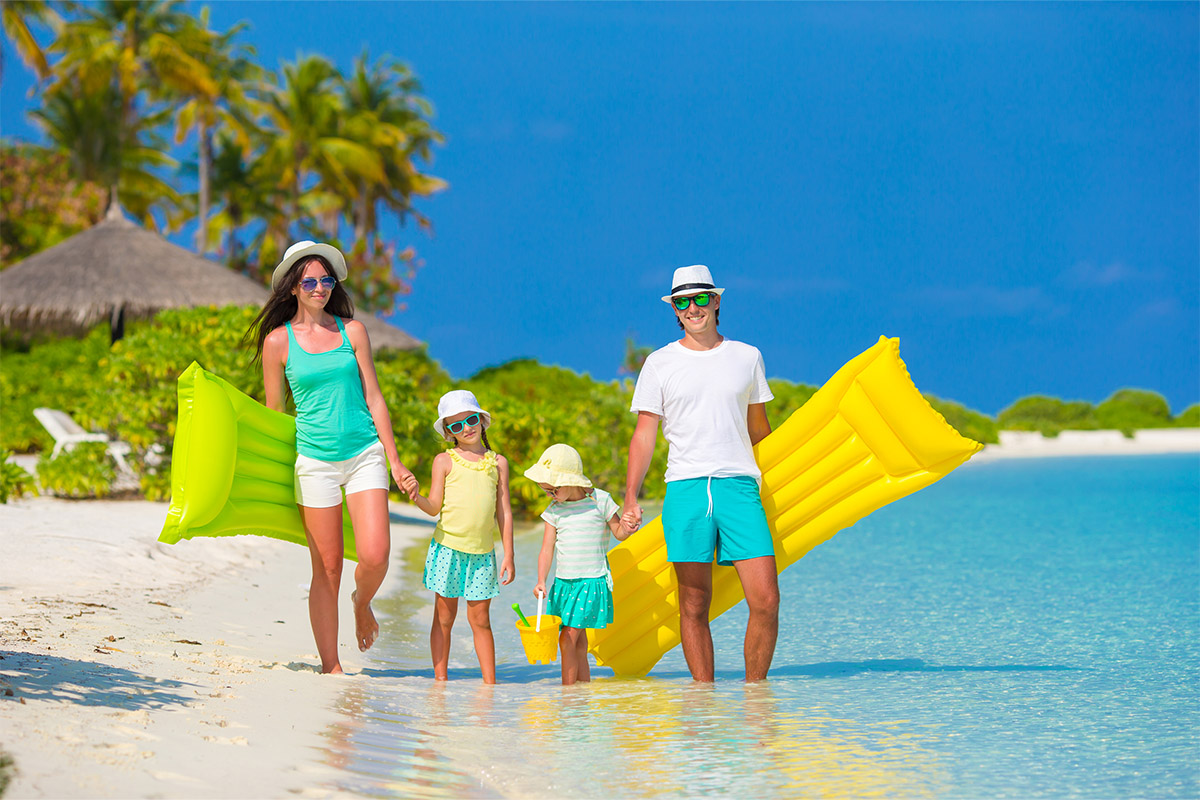 There are so many fun reasons to take your family to the beach if you haven't yet. If you're the parents of younger children, then you may be concerned about what to take, how to ensure your children's safety, and how to have fun yourself. Rest assured that we will cover all these and more in our tips for taking your family to the beach.
At Ocean Landings Resort in Cocoa Beach, we believe there is no better place to take a family vacation than the beach. The sun, sand, and surf are just a few of the things you're sure to enjoy while you stay with us. Be sure to browse our options for room accommodations, the variety of amenities we offer, and our list of family-friendly activities. Contact us today to learn more, and book your Florida beach vacation.
1. Go Early
It's no secret that the later it is in the day, the hotter it gets. In Florida, however, this is especially true as we are so close to the equator — likely much more close than you're used to. With that in mind, you want to avoid prolonged sun exposure during the middle of the day when the heat and sun's rays are most intense. As a family, your children are sure to have more fun earlier in the day when the temperatures are cooler. Additionally, you'll enjoy the ease of keeping an eye on your children, as the beach will not fill up with people until later.
2. Treat Your Car Like a Desert Island
When we say treat your car like a desert island, we don't mean plan on filling it up with sand and beach toys, although that may happen by the end of the day. What we mean is to pack plenty of water bottles that will be exactly what you want at the end of your time on the beach. The best plan is to fill them with water the night before and place them in the freezer so that when you pull them out of the cooler, you'll have plenty of refreshing cold water. A bonus is that you'll save yourself from buying bottled water.
3. Bring the Right Amount of Toys
When you take your children to the beach, it can be tempting to think that you need to pack every conceivable beach toy along for the trip. This would be a mistake. Not only will it be a hassle to try and cart everything to your spot in the sand, but you'll regret the decision at the end of the day when you're tired and ready to head home. Instead, pack a few of the "essential" beach toys — a bucket, shovel, and beach ball. Allow your children the opportunity to use their creativity to build sand castles, sea monsters, and more.
Cocoa Beach Ocean Resort
At Ocean Landings Resort, we know that you and your family are sure to enjoy your time relaxing on our beaches as you soak up the sun, breathe in the salty ocean air, and relax to the sounds of the surf on the shore. We have more advice, hacks, and tricks to share with you, so be sure to check back for our next post with even more tips for taking your family to the beach. Contact us today to check availability and book your accommodations at our beach resort hotel.